Note:
I am writing this for people who just want to install Oracle for personal use, for learning Oracle. This tutorial is not for installing Oracle for production systems or any critical use. The instructions are for 32 bit systems, it should be same for 64 bit systems but I am not sure. I am installing on openSuSe 11.3, but these steps can also work for 11.1 and 11.2, but again I am not sure 🙂
I will write down the instructions as a series of steps.
Now, whenever you want to start your oracle, First fire up konsole and start Oracle service
sudo

/

usr

/

sbin

/

oracle

start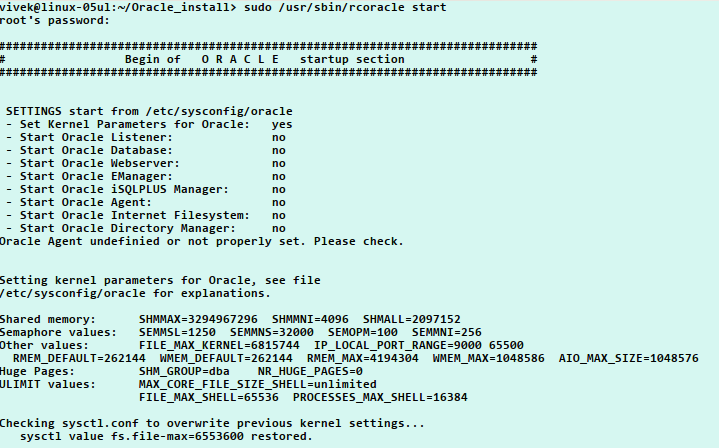 Then become oracle user (You do not need to login from GUI as you did in Step 6, but doing it from konsole will do). Start Oracle Listner. Now login to idle session of oracle and connect as sys and start the database. Connect as sys user. And start the Oracle database. Check the snapshots below: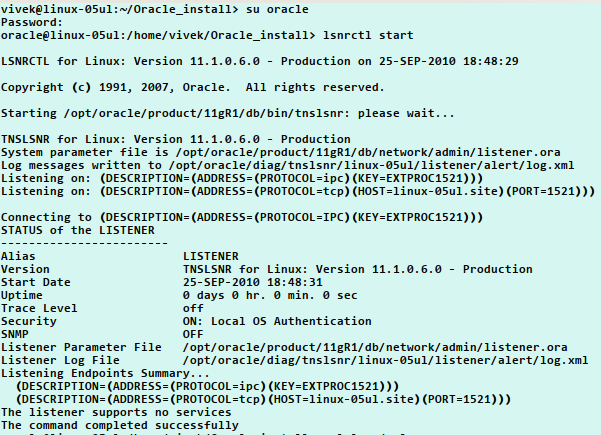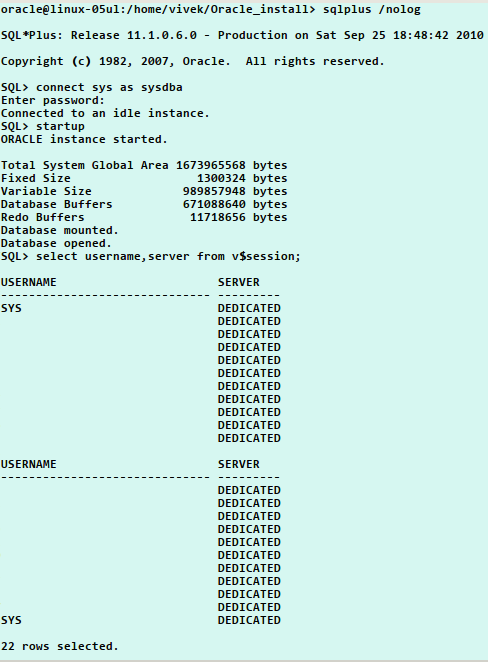 Let me know if this post has helped you or if I have missed something.